The Tour Experience
To complete your Island Tour, our professional photographers will offer you a champagne toast or an optional customizable dinner—at a local restaurant, perhaps, or even a private dinner on the beach. Additionally, if you are looking for Spanish-speaking tour guides, we offer this service at no extra cost.For your convenience, at the completion of the tour, we will drop you off at the hotel/residence where you are staying.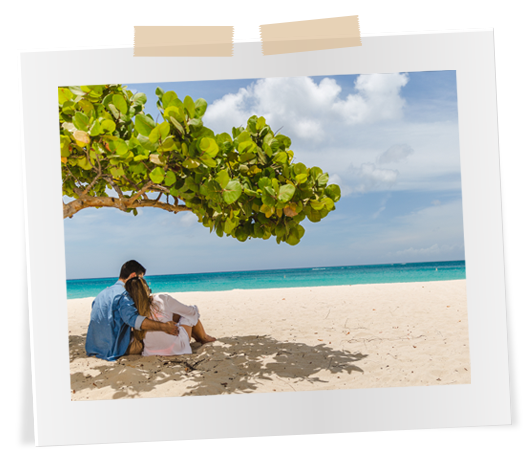 Meeting point:
We pick you up (and drop you off) at the hotel or residence where you are staying, for example on the J.E. Irausquin Blvd.
Duration of tour:
The tour is typically four hours long, but the duration is certainly customizable.
Description of what is included in the tour:
This four-hour private tour of Aruba includes visits to at least three different island sites. All drinks and snacks included. You will receive 40 photos within two weeks in your mailbox.
Description of what will be seen/done during the tour:
You will have the opportunity to see and become acquainted with a minimum of three different sites. The tour is completely customizable, with our photographers advising an itinerary based on your personal preferences.
Name of the city where the tour departs:
The tour can begin anywhere on the island, for example in downtown Oranjestad or at any hotel on the J.E. Irausquin Blvd at Palm Beach or Eagle Beach. Including pick-up and drop-off at your hotel.